Greetings from the Better Ledger Family Contact Us Now!
Happy New Year 2020!
It is that time of year again, when we are putting away the Christmas decorations, saying goodbye to the family that has been visiting, and sending the kids back to school. We are also gearing up for tax season, and we are looking forward to seeing you again.
The biggest change for Better Ledger this year is that WE MOVED!
Our new office is at 2331 California Avenue, on the corner of California Avenue and A Street. We are very happy at our new location and we know you will like it too. We have a spacious waiting room, a parking lot behind the building and easy street parking. And it is so easy to find! We are directly across the street from the Bakersfield High School tennis courts. We look forward to seeing you in our new location!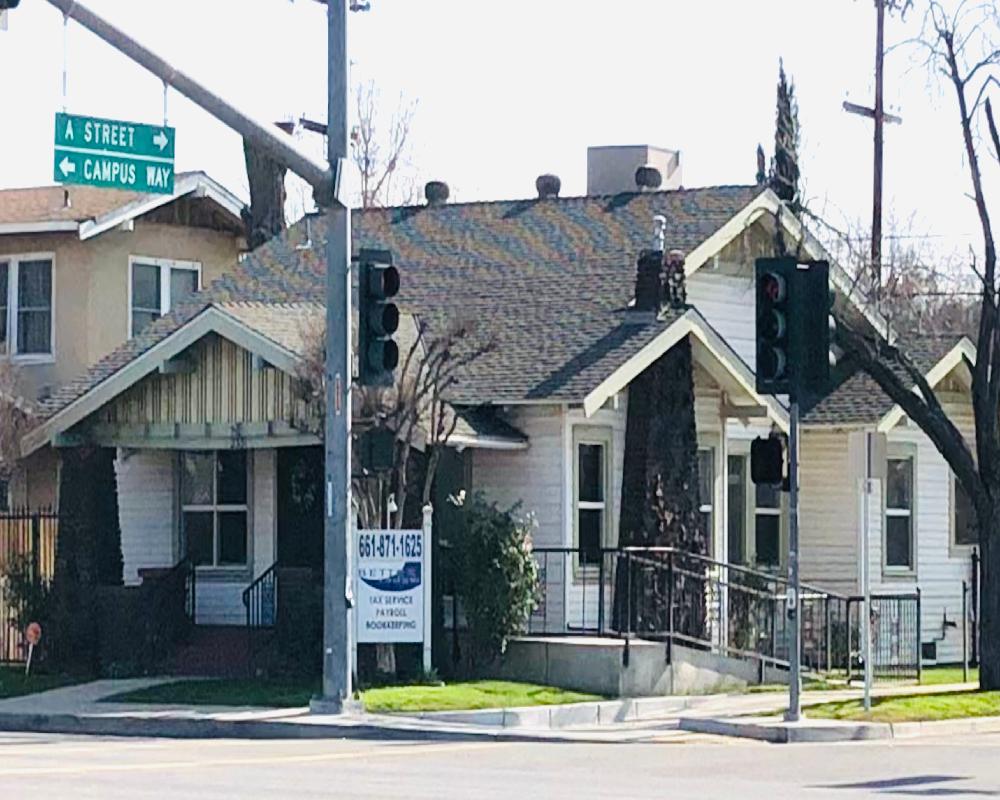 In other good news, James is fully recovered from colon surgery that saved his life in June and is back to full strength. For all the small business owners in Kern County, we are taking new clients to handle the business end of business so you can focus on the reason you went into business!
Financial reports from proper bookkeeping and management of all aspects of payroll processing are the foundation of responsibility of business ownership, but we also handle the other headaches that invariably arise: Sales Tax Filings, Worker's Compensation Audits, Business License Renewals, Invoicing and Receiving customer payments for account receivables, and even advice regarding the legal responsibilities of setting up a new business. Our goal is to save you time and money.
Visit www.betterledger.com to request an appointment, get access to your secure client portal, directions to our office, and information to help you plan for your personal tax situation.
Better Ledger, Inc., 2331 California Avenue, Bakersfield, CA 93304
www.betterledger.com 661-871-1625 fax 661-840-5735
ana@betterledger.com james@betterledger.com admin@betterledger.com
Last Minute Tax Law Changes
As we sat down to write the newsletter in preparation for tax season, we find ourselves reporting again about Congress narrowly avoiding a government shutdown just before Christmas. On December 21, 2019 The Further Consolidated Appropriations Act, HR1865, was passed. That Act included changes in tax law that will affect the 2018, 2019, and 2020 tax years. You read that correctly. They passed another bill that retroactively changes tax law. We are reviewing tax returns filed for 2018 to see who will benefit from an amended tax return.
Retroactive Changes
The Medical Deduction threshold, which was increased to 10% of your AGI under the Affordable Care Act, is back to 7.5% of your AGI for 2018, 2019, and 2020. Starting in 2021, the 10% threshold is back in effect.
Mortgage Insurance Premium (MIP, found in box 5 on form 1098) is deductible again*, effective for tax years 2018, 2019, and 2020.
The Tuition and Fees paid to an accredited college or university is an available deduction again*, effective for 2018, 2019, and 2020.
Cancellation of Debt income resulting from a foreclosure or short sale of your personal residence is excludable again, for tax years 2018, 2019, and 2020. Unfortunately, California has not extended the same tax benefit, so any cancellation of debt income from your personal residence is taxable income on your California tax return.
The Credit for Energy Efficient Home Improvements is available again for 2018, 2019, and 2020. If you installed dual pane windows, additional insulation, exterior doors or certain roofing materials in 2018 or 2019, bring your receipts. The credit is 10% of what you spent, and has a maximum lifetime credit of $500.
*MIP and Tuition and Fees deductions are subject to phase-out due to income level.
Changes in 2020 and Forward
The Setting Every Community up for Retirement Enhancement (SECURE) Act was included with the appropriations act that passed December 20th. This Act addresses pension and IRA reform provisions.
The age requirement for a Required Minimum Distribution from your IRA went up from 70½ to 72. This means that if you turned 70½ in 2019 you fall under the old law, and if you haven't taken your RMD, you must do so by April 1, 2020.
There is no longer an age limit on making contributions to your IRA. As long as you are still working you can continue to make IRA contributions.
To read the actual House Resolution 1865 passed into law 12/20/2019, click here.
Tax Law That Stays the Same as Last Year
New Tax Brackets see https://www.betterledger.com/tax-rates for detailed tax bracket information.
New Standard Deduction and No More Personal Exemption remains in place.
Alimony payments are no longer deducted by the payer for divorces finalized after 12/31/18.
Moving Expense Deduction remains eliminated 2018 through 2025, unless your employer is the military.
Increased Child Tax Credit to $2000 per child through 2025.
New Dependent (non-child) Tax Credit of $500 through 2025.
State and Local Taxes (SALT) are limited to a maximum of $10,000.
Mortgage Interest is limited to $750,000 of debt on your home
Charitable Contributions may be up to 60% of your adjusted gross income.
Casualty and Theft Losses are not allowed as deductions unless your loss was part of a federally declared disaster loss.
All itemized deductions subject to 2% of your adjusted gross income are no longer allowed.
Please note: California and many other states do not conform to the new federal laws. This means that although you may not be able to exceed the standard deduction and itemize with IRS, you may still be able to take advantage of the deductions with California. Please bring all the deductions documentation you usually bring.
Required Documents to Prepare your 2019 Tax Return
►Bring your Driver's License or state issued ID to your tax appointment. (If you are married, please bring both.) California and most other states request driver's license information to be included on the return.
►If you are claiming the Child Tax Credit or the new Dependent Credit, you need documentation to prove the child lives with and is supported by you. Please bring a document from the dependent's school, doctor, childcare provider, social services statement, or other to demonstrate that the dependent lives at the same address as you.
►If you are claiming the American Opportunity Tax Credit, you need to prove that the tuition, fees, and other required school expenses were paid by you. The 1098T issued by the school has always been required. Please also bring receipts, school transcripts, and any other proof you may have to substantiate the education expenses.
►If you had health insurance through Covered California you will receive a form 1095A, which is required in order to complete your tax return. It is mailed to you in early January. If you didn't receive it, please log in to your account online to access it, or call and request another 1095A be sent to you.
Solar Energy Credit Sunsets 12/31/2021
The credit for installing solar power systems has been 30% of the cost of purchase for a number of years. 2019 was the final year for the 30% credit. If you install a solar energy system in 2020, the credit is limited to 26% of the cost of purchase and installation. In 2021, the credit is limited to 22%.
By 2022, the solar energy system credit will be gone entirely.
DID YOU KNOW? You can now TEXT or CALL us at our main office number, 661-871-1625.
By the Numbers
| | | |
| --- | --- | --- |
| In memory of Gino Garibaldi | 2019 | 2020 |
| Business Mileage | 58.0 ¢ per mile | 57.5 ¢ per mile |
| Medical Mileage | 20.0 ¢ per mile | 17.0 ¢ per mile |
| Charity Mileage | 14.0 ¢ per mile | 14.0 ¢ per mile |
The standard mileage rates are used to calculate travel expenses for business, medical, charity, and moving expenses. Here are the rates for tax years 2019 and 2020.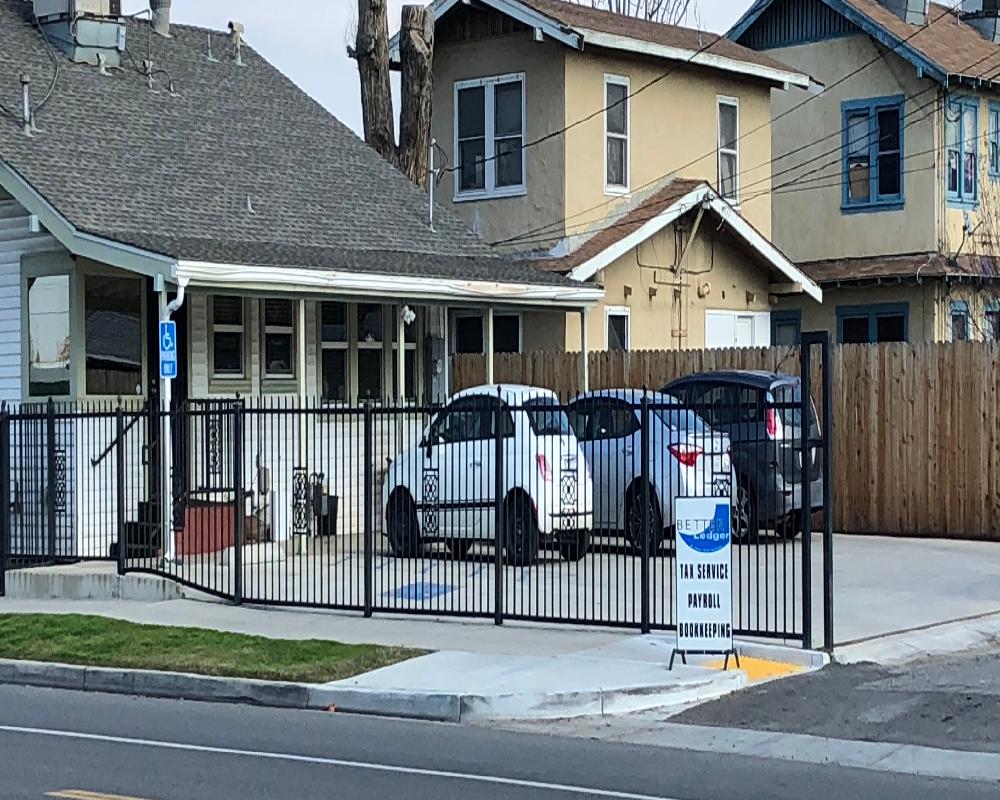 Parking at our new office is available on the street and in our private parking lot off A Street.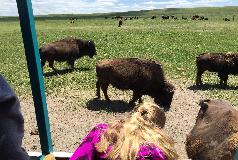 Cheyenne, Wyoming (June 2017)